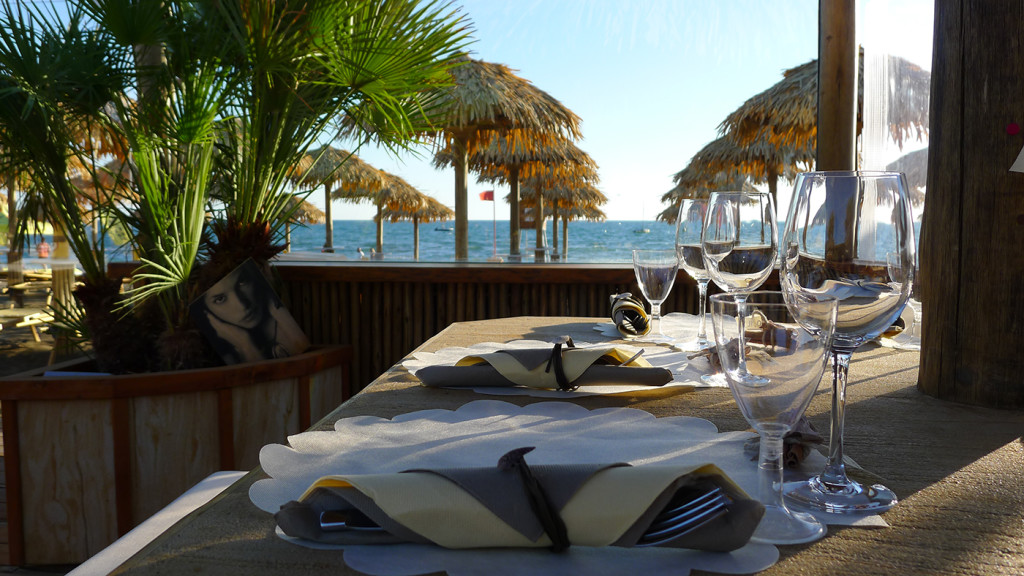 Km 0 (zero mile) fish… comes straight from the sea to your table.
Fish of the highest quality: the best that our sea can naturally offer.
We know nothing but fish, and we are sure you've never seen it in such a quantity, and just fished!
Skipjack Tuna, stone bass, sea bream, dentex, striped sea bream , shi drum, corvina, crawfishes, oysters, lobsters, mussels and clams, crabs; but also enormous local fishes, bearded, and spotted with eyes as big as an apple, ready to be chosen, to be cooked in front of you and served in generous portions.
For those who come from the city or who are just passing by, The Gallo Pesca's Fish Market represents the only way to discover all these fish varieties, and above all, to taste just cooked fresh fish.
The strangest and biggest fishes of the coast!
And if you want to bring some at home, Massimo will be glad to explain to you how to clean and cook it. Fish will have no more secrets for you!
If you are lucky you might see the fishing boat "Gallo Pesca" coming back with the catch… an amazing experience!
Gallo Pesca is a company characterized by a steady technological development and by a strong commitment to increasing local products. It works in the full respect of water ecosystem, and for this reason it has received the "Bandiera blu d'Europa" recognition by the Foundation For Environmental Education (FEE).
Fish Market delights our taste and also plays a fundamental role in the fields of nutritional education and of Italian food services thanks to its thirty-year experience and to Massimo's generous explanations.
Now all you have to do is choose what you like most, get a table and enjoy your lunch or dinner, watching the amazing view in front of you!
INSTRUCTIONS
Pick your table
Choose what you want to eat
Pay your bill and leave your name and table
In the meantime go to the bar, take your drink, pay and bring it to your table
As soon as it's ready, you'll received your order straight to the table
Opening time
Monday closed
Tue/Sun 12.30/15.00 18.30/23.00