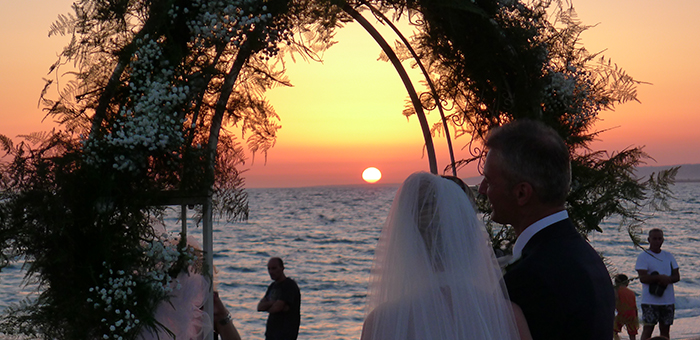 Ocean Surf Beach isn't only a beach resort where you can play sport and socialize. It is also a perfect location for your private and public events (weddings, birthdays, anniversaries, meetings).
The sunset, the sea, the beach and candles all around create a magic and unusual atmosphere, friendly but stylish and refined at the same time.
Some of the things that make Ocean Surf Beach different from all other beach resorts are its charming atmosphere, the high quality of the service, and the fresh and good products offered at our Fish Market. Last but not least, the striking location and our attention to details.
Please, for more information and for reservations write to: info@oceansurf.it or come and meet us 
it will be a great occasion to know each other and have a drink at dusk.